Apollo products are very popular in the United States.
The idea to come out with one high class model what is more suitable for the US market was based on the success of the Delta Jet and the Jet Star.
American distributor Tampabay aerosport was involved in the one year development works. In 2007 the Fusoin was born, as the prototype of the cooperation, as it shown by its name. After that final modified version, the Monsoon strikes all other types.
It was clear during the development of the Fusion trike that basicly it have to match with the ergonomic and aesthetic requirements of the US costumers. The prototype has the Jet Star seat frame angle but with the moodified Delta Jet composite seats to give more room and comfort for both pilots. The other difference is the tyres. In Hungary the surface of the runways are different, mostly bad quality grass.
But in Florida mostly concrete or sand so it is good to have big ballon wheels on the machine. The trike has completely individual new out and inner design from the body of the prototype to the used materials. Upon request instead of glass composite the Monsoon body made by carbon. According to the US experience the Monsoon attracts the costumers by more comfort and very eye-appealing form.
The new trike debuted and come off well in April, Lakeland, Florida in the Sun and Fun aviation exhibition. The US distributor during the show have got 12 orders and the success is continuous.
Of course the trike will be available not only for the American market. They finished the Europian version with special heavy-duty tyres.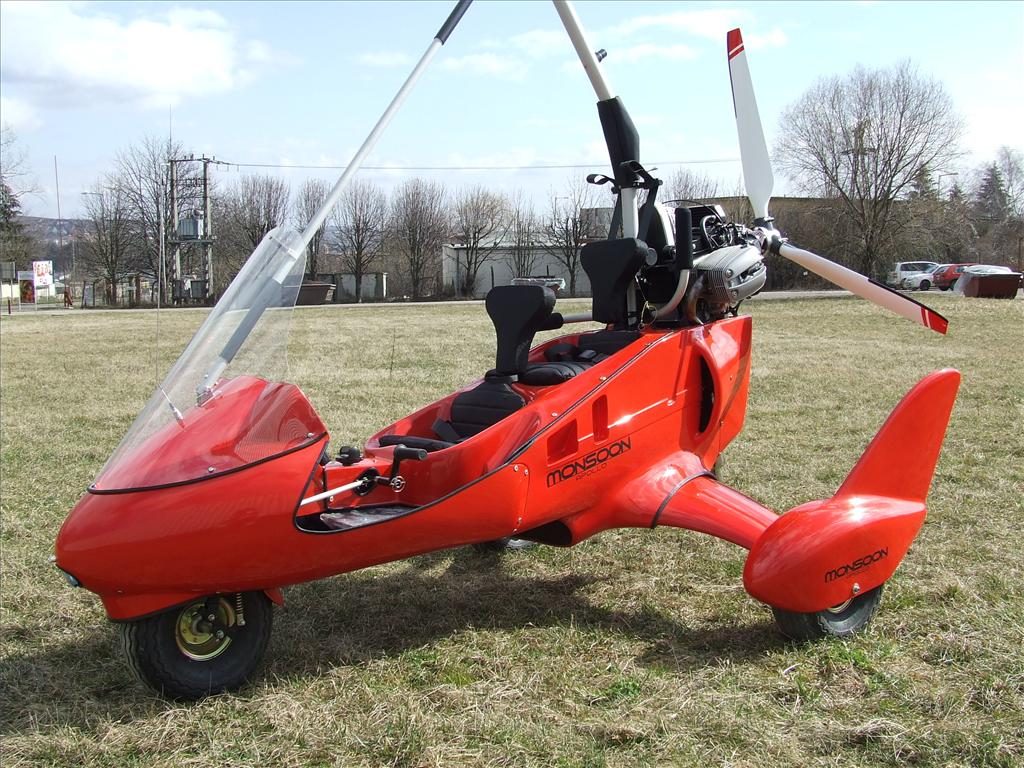 Specifications:
The engine is mostly covered.
Each side of the trike body has intake for cooling air.
The instructor pedal is foldable and adjustable to be perfect for each size pilot, there are armrest too.
Available engines Rotax 582 and 912, the 80 and the 100 Hp version.